NEED PRIVACY PROTECTION?
MORE OFFICE SPACE?
Ask your neighbor about us.
GET FAST & FRIENDLY SERVICE YOU EXPECT EVERY TIME!
Please Inquire About Our Onsite Mobile Shredding Service Available
Everything we receive is shredded and recycled.
Receive a Certificate of Destruction
NO Setup Fee, NO Contract, NO Trip Charge
Receive a Security Console when you sign up for monthly service.
HIPAA Compliant
Locally-Owned & Family-Operated
Call 405.605.1405 to get set up for as low as $22/month!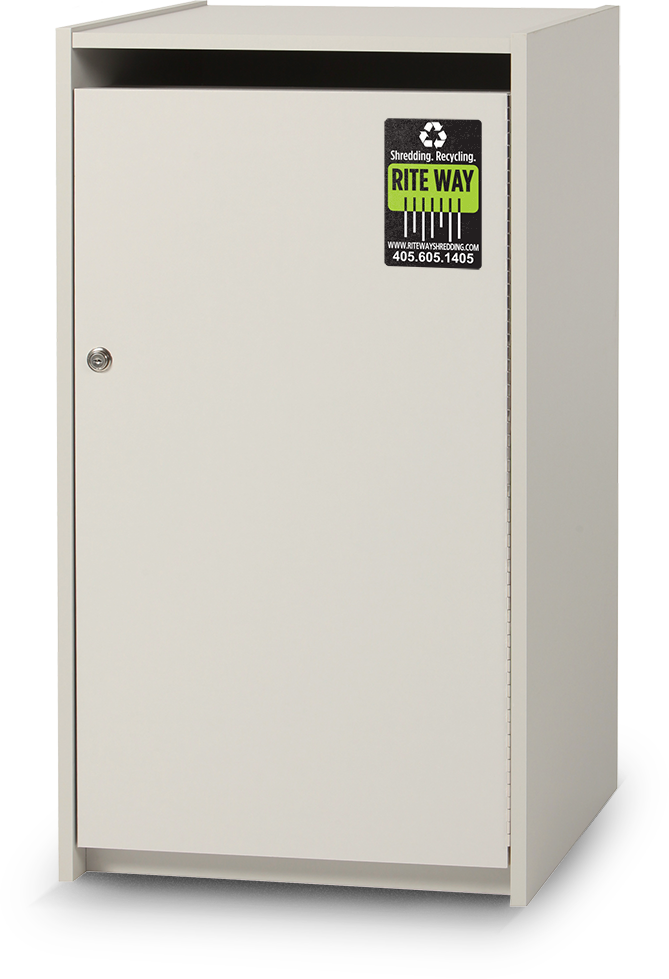 LET RITEWAY PUT YOUR WORRIES THROUGH THE SHREDDER!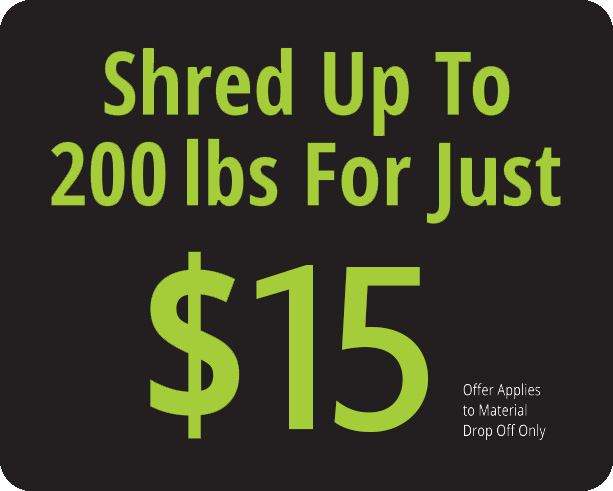 EXAMPLES OF SECURE DOCUMENTS TO SHRED
Addresses
ATM Receipts
Bank Account Information
Bank Statements
Brokerage Account Information
Cancelled and Voided Checks
Credit and Debit Card Numbers
Credit Reports and Histories
Drivers' License Numbers
Employee Pay Stubs
Employment Records
Insurance Policy Data
Investment Documents
Medical and Dental Records
Passport Numbers
Resumes
Social Security Numbers
Telephone Numbers
Tax Forms
Travel Itineraries
Used Airline Tickets
Account Records
Audits
Bank Statements
Competitive Information
Computer Records
Contracts
Correspondences
Diligence Files
Fax Machine Ribbons
Financial Records
Insurance Records
Property Records
Internal Memos
Invoices
Legal Documents
Market Research
Marketing Materials
Obsolete Contracts
Official Notices
Payroll Records
Personnel Files
Phone Records
Planning Documents
Price Lists
Purchase Receipts
Sales Forecasts
Tax Records
Training Information
X-Rays
Business Plans
Cancelled Checks
Credit Card Numbers
Executive Correspondences
New Product Information
Obsolete Collateral
Photographs
Presentations
Pricing and Inventory Lists
Proposals and Quotes
Proprietary Documents
Receipts and Invoices
R&D Files and Data